Why Stapid is one of the best
IT Solutions

provider ?
QUALIFIED TEAM

Highly Qualified and talented team of STAPID are ready to take your business to next level with the complete control in your hand.
Digital Transformation

With STAPID the clients can easily enhance their business's operational efficiency and Return on Investment (ROI) via workflows digitization and process automation.
IT Assessments

Our information technology assessments help you gain a better understanding of your IT environment to support your key business goals and objectives.
BUSINESS PLAN

We help you devise a business continuity plan to keep your critical systems and processes safe while providing you with peace of mind.
STAPID is a software consulting and product development company; focusing on providing quality, cost effective solutions to Large, Medium or Small Enterprises worldwide.
We at STAPID combines innovation and experience to deliver world-class solutions to a global customer base. We are already known in India and abroad as a reliable out sourcing partner, for our fundamental understanding of customer's needs and a responsibility for the products we offer.
We offer flexibility and scalability making business processes more efficient.
Provide unique Solutions & Services, through Wisdom, Integrity, Technology.
Provide Quality to our Customers, Value to Stakeholders and Growth to our Employees.
Be among the top three producers of unique technology Solutions, Services, and Talent across the world.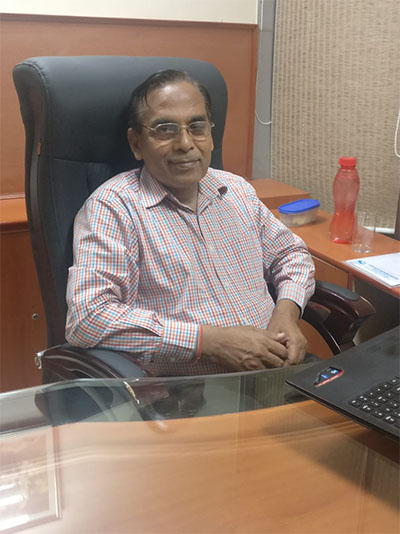 Mr. Rakesh Kumar
Managing Director


CA by professional with an experience of more than 40 years of experience in several Government and Private organizations.
Mr. Pramod Mittal
Vice President



Civil Engineer by Profession with more than 35 years of experience in Domestic and International Organization's
Mrs. Khusboo Agarwal


Senior Executive
 

More than 15 years of experience in several Fortune 500 MNC and Consulting field